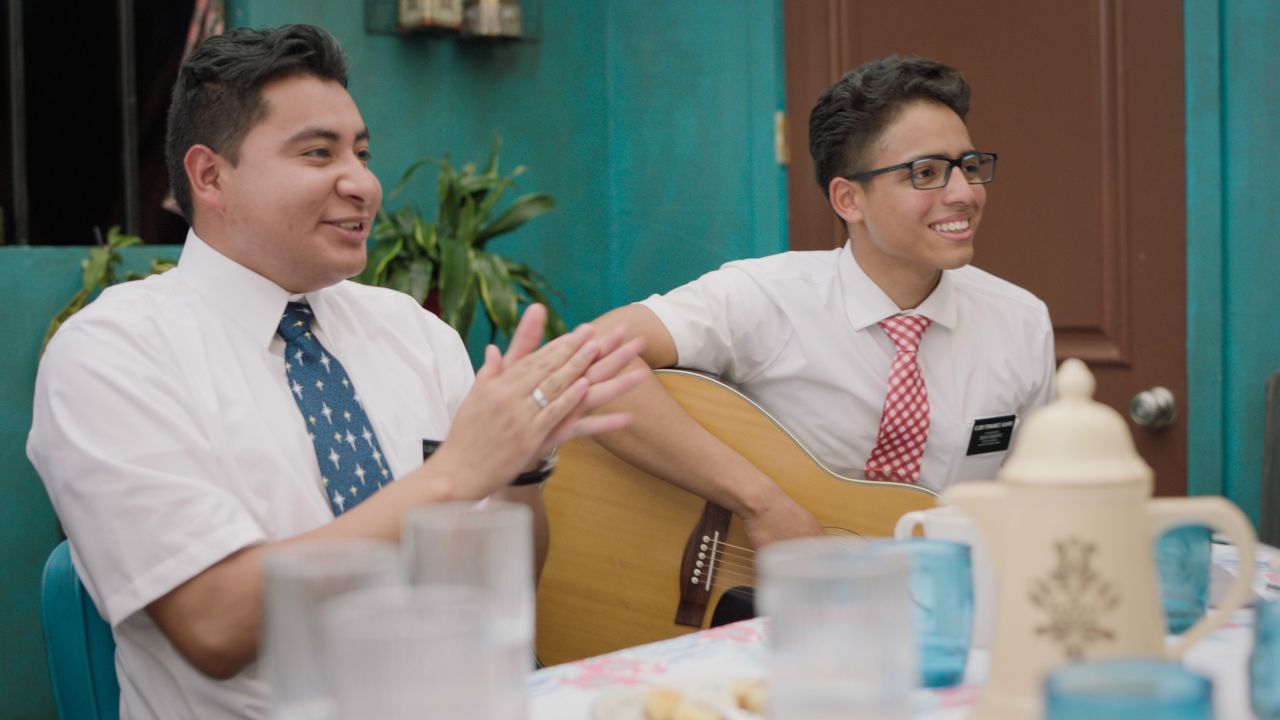 Studér med os, føl glæden
Genoplev denne december skønheden og storheden i juleevangeliet, når du studerer skrifterne sammen med vores missionærer.
Tak. Vi vil snart kontakte dig.
Vi ser frem til vores samtale. Vi vil kontakte dig inden for de næste 24 timer for at aftale en tid.
Error: Form could not be submitted at this time. Please try again or refresh the page to start over.
Uanset om det er Lukas 2 eller andre dele af Bibelen, der interesserer dig, har du nogle venlige vejledere, der kan hjælpe dig til at finde en ny følelse af fred og formål denne december.
Hvilke emner kan vi studere?
Det er op til dig. Til at begynde med kan du:
Udforsk bøn i skriften.
Studér juleevangeliet
Udforsk, hvordan du kan styrke dit forhold til Gud.
Lær, hvordan Jesus kan bringe fred til dig og dine kære.
Flere måder at oplyse verden på