Missionærerne vil personligt levere et eksemplar og give dig et overblik. Eller du kan læse eller lytte online, og vi vil besøge dig virtuelt.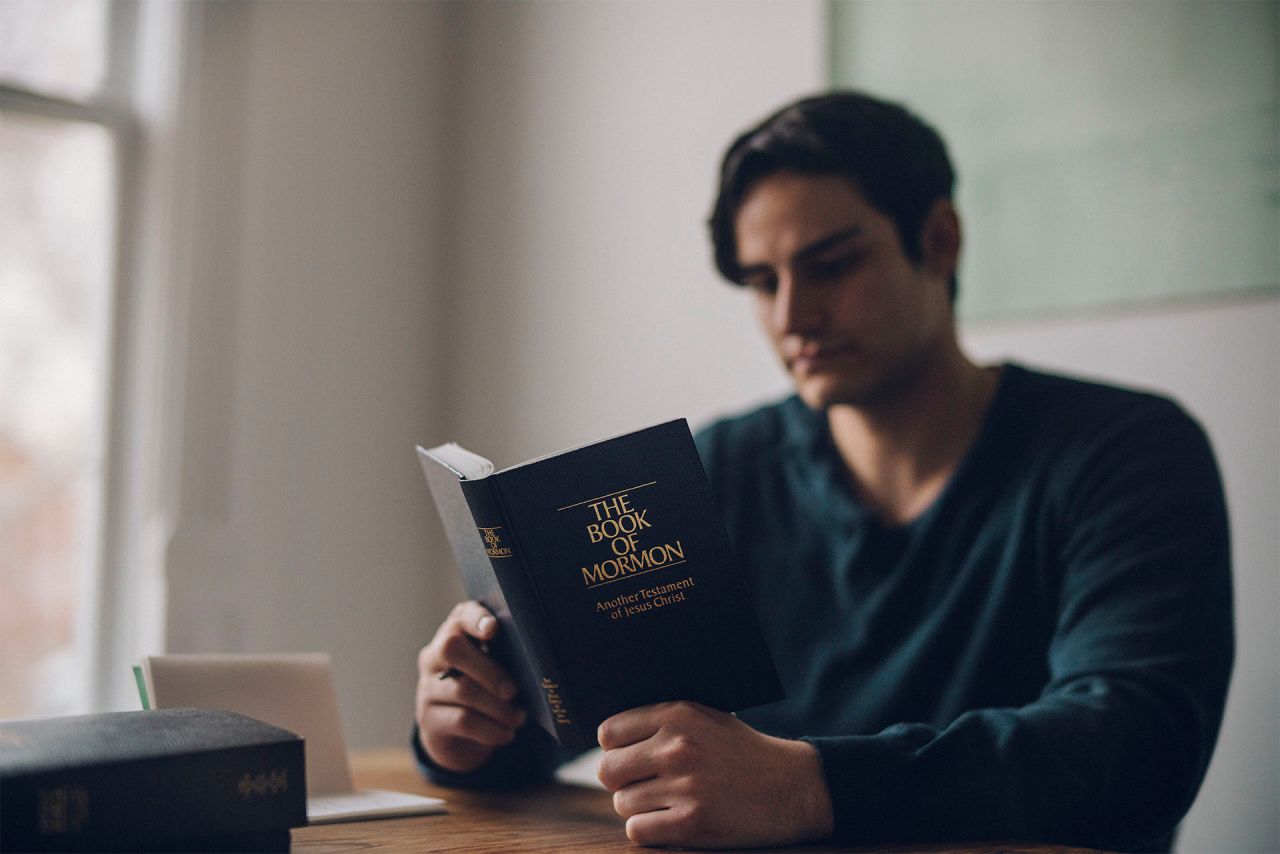 Missionærer vil kontakte dig for at træffe en aftale om et opkald. Husk, at det kan være fra en områdekode eller et telefonnummer, du ikke kender.
Error: Form could not be submitted at this time. Please try again or refresh the page to start over.
Mormons Bog fører dig nærmere til Jesus
Ligesom Bibelen er Mormons Bog en gammel optegnelse, der fortæller om Jesus.
Den besvarer store spørgsmål, som vi alle har: Er der et liv efter døden? Hvad er livets formål? Hvordan kan jeg finde lykke og fred nu?
Gud lover os, at hvis vi læser Mormons Bog med et åbent hjerte og et åbent sind, kan han hjælpe os til at vide, at den er sand.
Folk fra hele verden og fra alle samfundslag har oplevet, at Mormons Bog kan hjælpe os til at blive bedre mennesker og til at føle os nærmere til Gud.